A brand identity for Pride Month and beyond. Honouring athletes* who uplift the LGBTQIA+ community and use their voices for change
︎
SCOPE
Visual Identity
Art Direction
Global Style Guide
Retail Design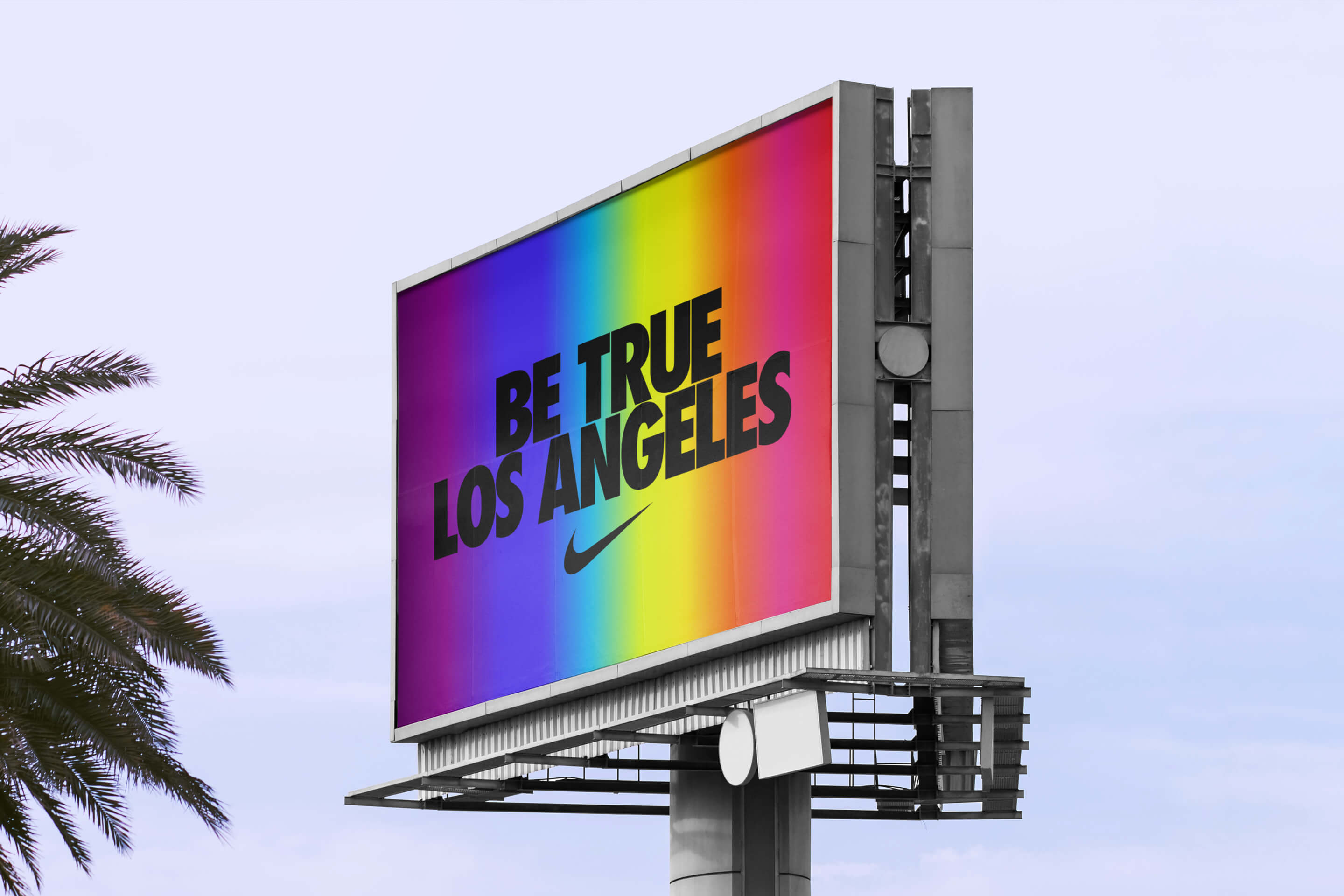 ︎
INSIGHT
BETRUE started as a grassroots effort led by Nike employees seeking to build a community diverse in orientation, identity and expression focused on initiatives to advance equality in sport. Since 2012, Nike has provided $2.7 Million to support LGBTQIA+ causes.
︎
CONCEPT
The initiative was gaining traction year on year so the task was set to create a cohesive brand identity with a flexible language for retail and campaigns. The movements manifesto of 'Move the world forward' provided the concept on adapting geographic customisation.
︎
SOLUTION
The bold typography is unequivocally Nike and is offset against the vibrant Gilbert Baker rainbow flag. For the launch I designed a poster campaign using reflective materials and print techniques reinforcing the positive initiative.
︎
CREDITS
Agency: Hotel Creative
Creative Director: Mitch Crook
Art Direction: Ryan Hurley
Design: Ryan Hurley
Film: Matt Lambert